What: Fantastic Four #587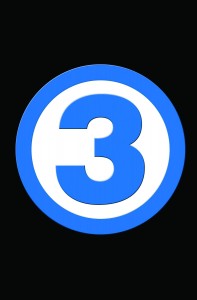 Who: Jonathan Hickman and Steve Epting.
When: Released on January 25, 2011 by Marvel Comics.
Where: Comic book stores.
Why: Haven't you seen/read/heard the news!? A member of the Fantastic Four dies! AAAHHH!
BUT…it's also a pretty good issue. As if there isn't enough press and reviews of this issue circling, I figured I'd add to the din. Jonathan Hickman's run on the book has been mostly excellent, incorporating some crazy science and interesting character arcs. I personally didn't get as into it as I would have liked due to the artists not being my cup of tea. But when Steve Epting came aboard at the beginning of this arc? Yea. It gelled. This issue is merely the end cap of a perfect storyline, and the beginning of what I hope are some good comics dealing with the team/family's loss. Ignore the hype, pick up the previous few issues and get on board one of the best Fantastic Four (not to mention Marvel) runs in a good while.